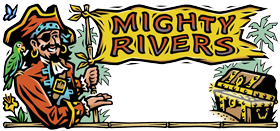 "Mighty Rivers Peanut Butter and Honey, Natural and Delicious!"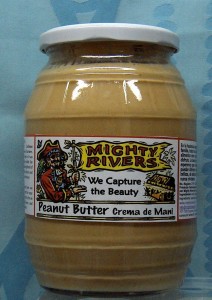 Visitors will be treated to the natural peanut butter Mighty Rivers has been processing in the last 8 years. We make the peanut butter with a commercial unit at the farm, using peanuts from a locally owned family company. If you are a peanut butter lover, or  just tasting this pure product, you are likely to smile and ask for more!
Our raw honey is prepared by bee keepers in the pure, mountain regions of Costa Rica's central highlands, and packaged for market at the farm as well. This honey is known for its deep, rich flavor.
Milk
(by Las Lapas)
Butter
(by Las Lapas)
21 Flavors of Natural Ice Cream & Sherbet
(by Las Lapas)
Yogurt
(by Las Lapas)
Plain, Strawberry, Passion Fruit, Mixed Tropical Fruit,
Pineapple Lite, Soursap Lite
Peanut Butter
(by Mighty Rivers)
Raw Wildflower Honey
(by Mighty Rivers)
Ice cream is produced, liquid & solid yogurt, butter, cheese and fresh milk under the Lecheria Las Lapas brand. We also process 100 percent natural peanut butter and exceptionally high quality raw, wildflower honey. Please contact us for product availability